Sumter Angler Misses the Boat!

Sumter Angler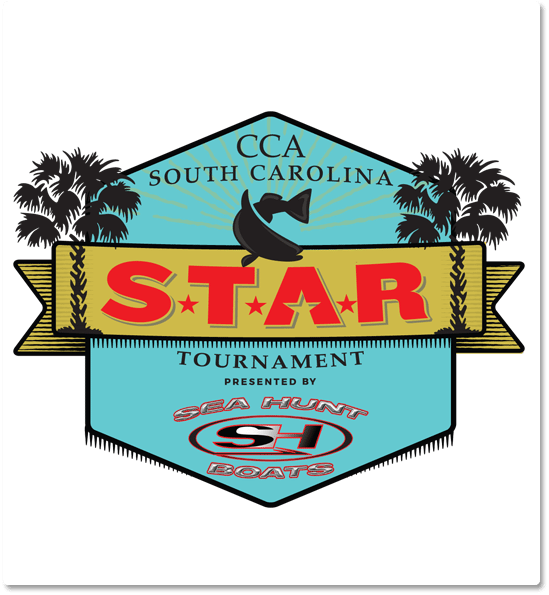 misses the Boat!
Columbia, S.C. – For Bryce Lyles (20) of Sumter, this week is going to be one to remember as he missed out on a brand new 2020 Sea Hunt BX 22 BR ft Bay boat with a retail value of approximately $43,000 not once, but twice, in the same week! That's a feat that has never happened in the CCA South Carolina STAR Tournament; in fact that's something that has only happened one other time in any of the CCA STAR tournaments in three other states.
While vacationing at Folly Beach with his family, Bryce and his dad started fishing in the Folly River on the Saturday they arrived and were having great success. He caught a redfish on Wednesday that had STAR tag #52 in it, but he was not familiar with what the tag represented. He eventually got curious enough to call CCA South Carolina several days later to see what the tag meant and was beside himself when he learned what he had missed. Furthermore, he went on to explain that in addition to tag #52, he had also caught and released tag #55 earlier that week as well!
"Hearing that he had caught two tagged fish just days apart representing a catch of $86,000 in boat motor and trailer packages was nearly too much for the young man to take," said Scott Whitaker, executive director of CCA SC. "Needless to say, he and his dad are now both CCA SC members and registered for the tournament."
"I have heard of CCA but was not familiar with the STAR tournament," said Bryce. "I was completely stunned when I was told what the tags represented. You can believe my dad and I registered right after we got off the phone. If you are fishing in saltwater in the state of South Carolina and aren't registered for STAR, let me tell you that it is not a good feeling if you catch one of those tagged reds. You can bet I'm going to be back out there looking for one."
The STAR Tournament is now in its fourth year in SC and has been conducted in three other CCA state chapters (Texas, Louisiana, Florida) for decades in some cases. CCA SC and its tagging team release 60 slot-sized redfish in the coastal waters of South Carolina each year beginning in late spring in preparation for that year's competition, each with a special tag indicating it is a tournament fish. The first two CCA SC members and registered tournament anglers to re-capture one of the fish win a brand new 22-foot bay boat/motor/trailer package by title sponsor Sea Hunt Boat Company, Yamaha Motors, and Wesco Trailer.
With its spectacular marine resources and fishing opportunities, the CCA SC STAR Tournament has grown by leaps and bounds each year, drawing more anglers and more industry support. More importantly, a growing number of recreational anglers and coastal visitors are introduced to the important marine advocacy and habitat work that CCA SC is doing to improve the state's marine resources.
"We want anglers to win these prizes, and we really feel for Bryce and his family, but what an unbelievable fish story they have now. There are several people in Texas, Louisiana and Florida who have caught tagged reds without being registered, signed up immediately afterward, and eventually caught a winning fish, so there is hope!" said Whitaker. "We've had fish caught every year of the tournament, all with great stories of anglers just missing the prize, but the same angler catching two tags is a new one for me. It is simply unheard of – I know I'll never forget this one, and I bet he won't either."
The CCA SC Star Tournament presented by Sea Hunt Boat Company runs through October 4, 2020. Anglers must be a member of CCA and registered in the tournament to win. To find out more about the tournament(s) and to register, visit www.joincca.org/startournament.
South Carolina anglers question federal council appointment
NOAA decision leaves SC anglers without voice in federal fisheries management process
Columbia, S.C. – South Carolina recreational saltwater anglers find themselves without a voice at the South Atlantic Fishery Management Council after the Department of Commerce recently announced it was replacing the state's recreational representative with a commercial fishing interest. With each state holding three seats at the deliberative body that sets regulations and policy for fishing in federal waters, the recent round of appointments means the Palmetto State is now represented by two commercial fishing representatives and the state's marine resource agency representative.
"I cannot recall a time when South Carolina didn't have a single recreational angler on the Council," said Scott Whitaker, CCA SC executive director. "It is a perplexing development. David Whitaker was up for reappointment after a single term and was recommended by Gov. Henry McMaster for another three-year term, but somewhere in the final selection process with NOAA Fisheries and the Department of Commerce, the decision was made to go around the state's preferred candidate. That decision effectively labels the largest stakeholder in South Carolina as irrelevant."
The South Atlantic Fishery Management Council is responsible for the conservation and management of fish stocks within the federal 200-mile limit of the Atlantic off the coasts of North Carolina, South Carolina, Georgia and east Florida to Key West. The governors of each state recommend qualified candidates to serve up to three consecutive three-year terms, but the final selection is in the hands of NOAA Fisheries and the Department of Commerce.
"It is highly unusual to have a state in the southeastern United States with no recreational representation on the regional fishery management council," said Jeff Angers, president of the Center for Sportfishing Policy. "In the North Pacific and Alaska, where commercial fisheries dominate, rarely, if ever, is more than a single recreational angler on the entire North Pacific Fishery Management Council. The same calculus doesn't seem to apply in the southeastern United States where recreational fisheries are far and away the dominant stakeholder group. This is a prime example of why recreational anglers are so frustrated with the federal fisheries management process."
"NOAA likes to talk about maintaining 'balance' on the councils between recreational and commercial interests, but that is a totally capricious metric that is only applied in situations like this," said Ted Venker, conservation director for CCA. "In a state like South Carolina, there is no rational reason to have two commercial reps on the Council. NOAA Fisheries is built to foster and subsidize industrial fisheries even where they don't exist in a meaningful way. It's very disappointing. NOAA Fisheries has no idea how to evaluate and manage recreational fisheries which is the only way to explain how South Carolina ends up with an absurd situation like this."
>