CCA SC putting oyster shells in the bag for 10 years running
CCA SC putting oyster shells in the bag for 10 years running
Army of volunteers recycle shells from world's largest oyster roast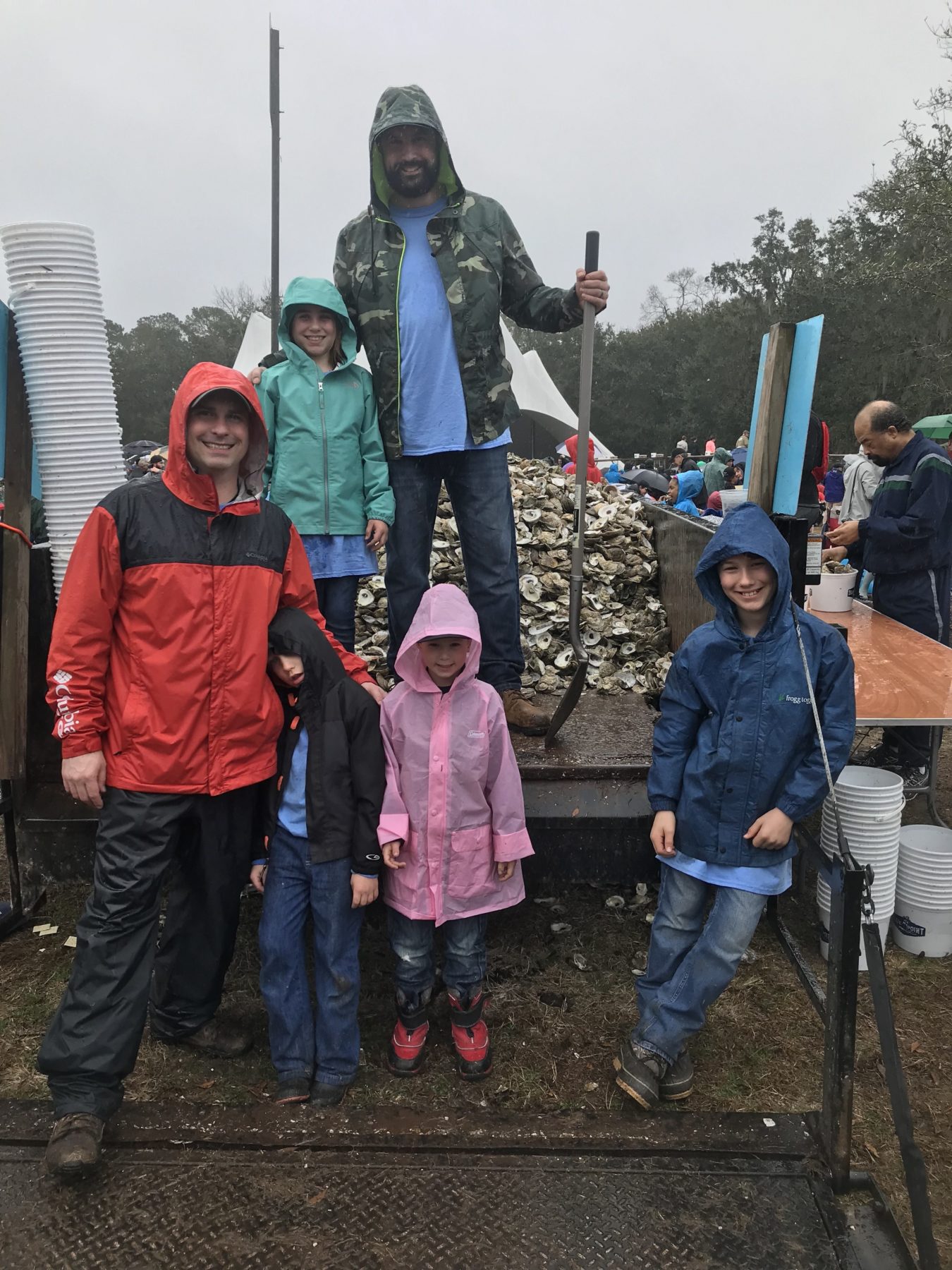 Columbia, SC – Heralded as one of the top 20 events in the Southeast as well as the world's largest oyster roast, the annual Lowcountry Oyster Festival at Boone Hall Plantation in Mt. Pleasant is a celebration of all things oysters. Nearly 80,000 pounds of the bivalves are steamed or roasted in one day for the large crowds of people gathered to consume them. Since 2008, Coastal Conservation Association South Carolina (CCA SC) has organized a group of volunteers to collect and recycle the empty shells for the building of new oyster reefs in the estuaries of the Palmetto State.
"This has been an amazing effort to be a part of," said Gary Keisler, CCA SC Topwater Action Campaign chairman and organizer of the volunteers. "Looking back on where we started from, to see all the volunteers we now have participating is simply inspiring. Even the attendees now participate in the process and the level of cooperation between the Restaurant Association, CCA SC, and the SCDNR has grown so much that we now expect to recycle as close to 100 percent of the shells as we can get."
When the group first began working with the Charleston Restaurant Association staff and the South Carolina Department of Natural Resources, the effort seemed daunting. Started in 2008 with an intrepid group of a half dozen volunteers, the effort has grown to 155 shell collectors in 2017 as well as 70 volunteers from the Culinary Institute at Trident Tech in Charleston and students from MUSC helping for the first time in 2018. Now, a large percentage of the task of the day focuses on educating event attendees on what they, the "oyster recovery team" volunteers, are doing and why.
"We were totally filthy at the end of the day those first few years," said Keisler. "Between picking up shells left on the ground and shifting through the shells to remove the trash, it was dirty work. Now, people see the benefit of why we are doing it and help us out a lot more. We simply see it as a celebration with a purpose."
Over the 10 years that CCA SC has been participating, more than half a million pounds of shells, about 10,755 bushels, have been collected at this one event. In that same time frame, CCA SC has invested more than $80,000 in equipment and donated it to SCDNR to establish and maintain a fleet of tools and vehicles specifically for oyster recycling and deployment. The recreational angling group truly recognizes oyster recycling and oyster reef restoration as a cornerstone of its expanding list of habitat work to benefit both South Carolina's marine resources as well as Palmetto State anglers.
"This event is really a fantastic opportunity for us to acquire a lot of reef material in one location on one day," said Scott Whitaker, CCA SC executive director. "And it all gets put right back into our creeks and tidal marshes to facilitate the growth of new oyster reefs which in turn contributes to cleaner water, creates juvenile fish habitat, and provides erosion control. It really is a wonderful conservation story and a tradition we think goes hand-in-hand with cool, crisp, lowcountry weather and steaming hot oysters."