Program continues improving marine habitat
Topwater Action Program and Coastal Initiative having a lasting impact

3021-10 McNaughton Dr., Columbia, SC 29223
Website: www.ccasouthcarolina.com Email:Swhitaker@ccasouthcarolina.com
FOR IMMEDIATE RELEASE: April 12, 2021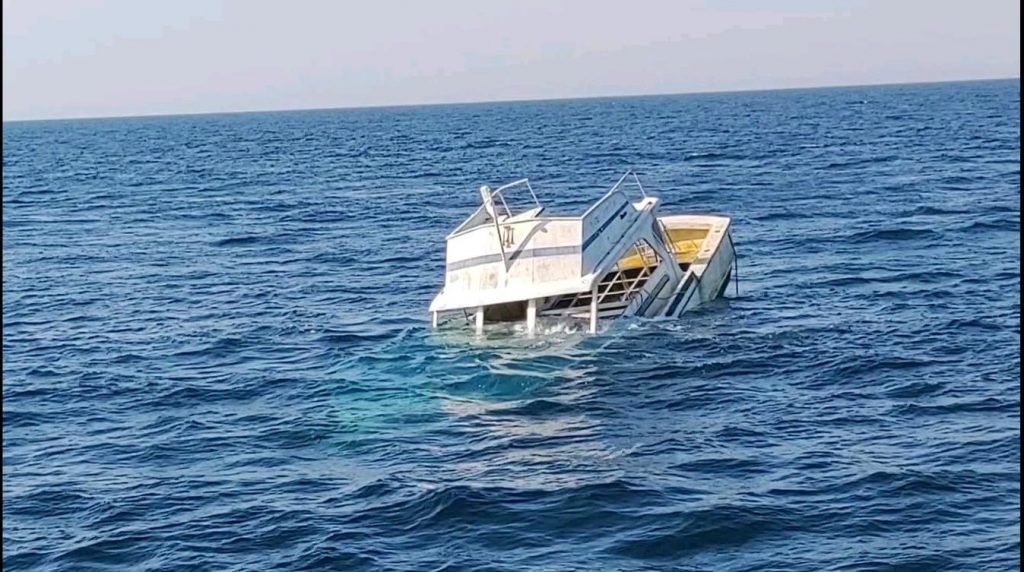 Columbia, SC – Last week Coastal Conservation Association South Carolina (CCA SC), in partnership with Sea Hunt Boat Company and the Department of Natural Resources, completed the organization's 14th artificial reef project off the Palmetto State's coast. The 50-foot all aluminum retired sportfishing hull was deployed in approximately 60 feet of water at the Little River Offshore Reef. This project marks the second deployment CCA SC has made on this site and fish and fishermen will begin to enjoy the benefits of the structure this summer. It also completes another step in the grassroots organization's goal of deploying reefs on all 43 of the State's reefing sites by 2030.
"The reefing effort that is part of our Topwater Action Campaign Coastal Initiative continues to produce amazing results," said Gary Keisler, CCA SC's Topwater Action Campaign Chairman. "The organization recognized a need, had a vision of what could be accomplished, and we have worked tirelessly towards putting a program in place that would have a direct impact on improving the resource. It is truly a thrill to be part of and to know that generations of recreational anglers to come will enjoy these efforts."
CCA SC established the Topwater Action Campaign in 2010 as a dedicated habitat arm of the marine conservation and angler advocate organization. The resource-first, science-based, angler advocate group has built a reputation for working towards sustainable fisheries and sound management practices that benefit both the resource and South Carolina's recreational fishing community. With this program, CCA SC has added advocacy and stewardship of the coastal habitat to the agenda. Since its inception the program has been instrumental in recycling thousands of pounds of oyster shells annually, created 63 oyster reef sites, deployed 14 artificial reefs, funded needed fisheries research with the DNR, and donated hundreds of thousands of dollars in equipment to bolster programs in the marine field. In all, the total investment over the short life span of the program surpasses $1 million for marine habitat and fisheries enhancement.
"South Carolina is blessed with what many, including myself, believe to be the crown jewel of Atlantic coastal habitat," said Scott Whitaker, CCA SC executive director. "Couple that with the envied sporting heritage and traditions that our state's culture has nurtured and enjoys, and it is easy to see why this program is having such a dramatic impact on our coastal and marine resources."